By CxTeam | 19 June, 2017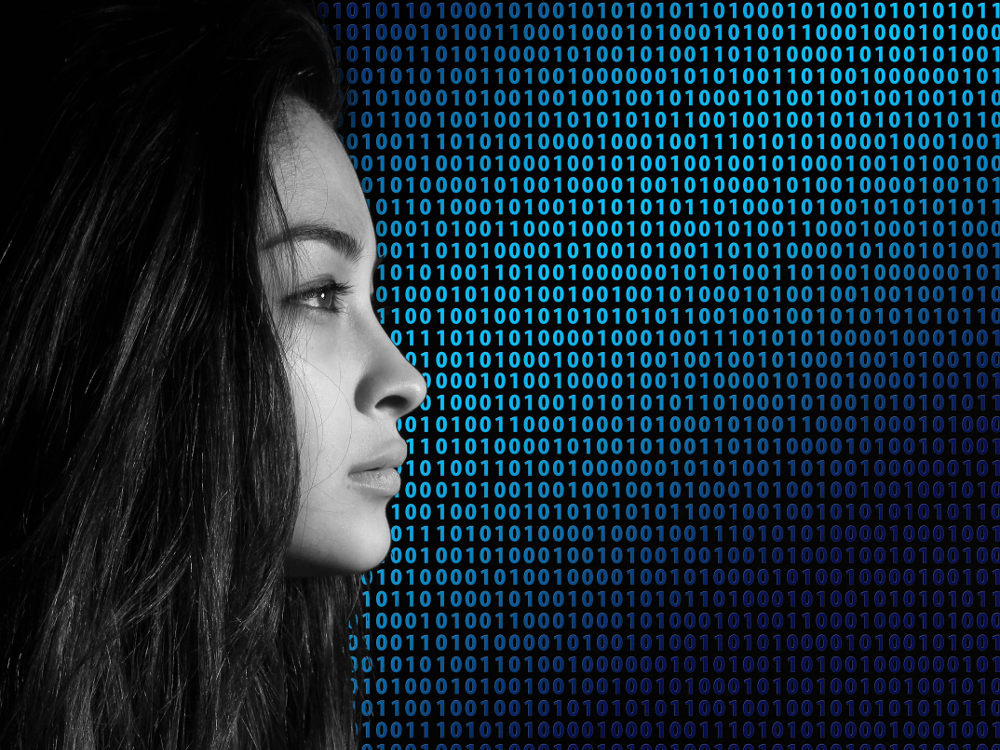 General
Your privacy is important to us. We are firmly committed to safeguarding the privacy of you while providing a personalised and valuable service. This privacy statement is intended to provide you with an understanding of our website information gathering and data processing practices and assist you in understanding how the operators uses and safeguards the information you provide.
For the rest of the document the operators of boxxd.org, its operational partners and its legal representative, the company Almasis Ltd, will be referred to as simply The Operator.
This policy is applicable to http://www.boxxd.org, other Almasis top level domains and all other sites on the World Wide Web operated by The Operator.
If you have any requests concerning your personal information or any queries with regard to these practices please contact us via the contact form on this site or by mail.
1. Definitions and types of Information
In this Privacy Statement the following capitalised definitions are being used, singular as well as plural.
Communications Content: Any information that is communicated by users of the Operator Services such as chat, calls, instant messages, blogs or forums.
The Operator : Means under this Privacy Statement the operators of this site, legally represented by the company Almasis Ltd, UK. The actual address is on the Imprint page.
Operator Services: Services supplied from The Operator , using a web browser or standalone software, that allows You to communicate with any other Operator Services user, including, but not limited to, forum, Instant Message (IM), chat.
Feedback Information: Any information that is reported to The Operator by filling in the feedback forms on the Website.
Passive Information: As like any other web service, Information that is necessary in order to provide You with the desired functionality of the Operator Services, such as
a session ID token,
source and destination addressing information,
version of the software You are using and the
language which you prefer to use.
Personal Data: Any information that The Operator possesses relating to an identified or identifiable user of a provided Service.
Register Information: Any information provided when voluntarily registering at the Website, including, but not limited to,
Subscriber Information: Information that is necessary in order to verify Your identity on the Website and to other Operator Services, such as
Your name,
billing information and
email address.
Utilisation Data: This Website, like other websites, runs on machines that automatically logs access data of each user. Utilisation Data is any data collected and processed for the reasons of billing, security, system management, including, but not limited to:
the Internet Protocol address (IP address) of the machine which accessed the Web site,
user ID,
the date and time of the user visit,
the time the user visit,
the path taken through this web site,
the browser being used,
a list of files downloaded or viewed,
the amount of time spent listening to audio/video streams/files contained on this site,
any errors encountered.
User Profile: any information about the user including alias personality (Avatar), filled in by the user on the Website, that is meant to be shared with other users of Services supplied by The Operator, that can be searched for by other users.
Website: An Operator run website, consisting of servers and communications infrastructure, such as, but not limited to this website.
You: You, the user of Website, the Infrastructure and User Materials, also used in the form "Your" where applicable.
2. What is The Operator and what services does it offer?
Almasis, almasis.com, Boxxd, boxxd.org, myBoxxd, are Brands, and are represented via the legal entity Almasis Ltd. Through the Website, The Operator offers you various services, products and materials which may be extended or changed from time to time.
3. What Information does The Operator collect?
We collect and process different types of Information during Your use of the Operator Services. Here is an example of which types of data are processed during your use:
Passive Information when you go the Website,
Register Information when you register,
User Profile and Communications Content when you work with the services like forums,
Feedback Information when you enquire about something or send us back bug reports,
Subscriber Information when you subscribe to pay services or buy things,
Utilisation Data, when you move through the Website or use The Operator Services.
Note: No personally identifiable information is collected from you unless you knowingly provide it.
4. How does The Operator use this Information and for what purpose?
Our main purpose in collecting information is to provide You with a smooth, safe, efficient, and customised experience.
We may use the information defined in this Privacy Statement to:
provide a personalised service to You,
compare information for accuracy, and verify Your identity,
provide the services and customer support You request,
resolve disputes, collect fees, and troubleshoot problems,
enforce our Terms and Conditions,
conduct market research surveys,
run competitions,
customize, measure, and improve the Website and The Operator Services,
inform You about targeted marketing, service updates, and promotional offers unless You opt out,
provide other services for You as described when we collect the information.
Additionally we may use Your information as described below:
Register Information
You do not need to register to use the Website, but Register Information may be needed if You want to use particular Operator Services.
User Profile
You can access, view, edit, complete or remove Information in your User Profile. Some of the Information is publicly viewable. This information is stored centrally.
Feedback Information
Any and all information which is voluntarily submitted in feedback forms on the Website, is used for the purposes of reviewing this feedback and improving The Operator Services. The Operator reserves the right to utilise information for marketing purposes, for instance by displaying selected comments on the Website or in other communications. Further, The Operator may from time to time ask you to provide information on your experiences which will be used to measure and improve quality. You are at no time in any obligation to provide any of such data. The Operator will never use any personally identifiable (feedback) information without Your explicit permission thereto.
Passive Information
Passive Information is automatically generated and is not stored centrally. The Operator will only use this Passive Information, on an aggregated level, to provide You with better service or for statistical information.
Email Addresses
The Operator respects the privacy of personal email accounts and stores Your email address just as securely as other Personal Data. The Operator will not send You unwanted email messages or junk mail, and Your details will not be passed to third parties for their marketing purposes without Your explicit permission. However, The Operator might use email to send You messages about faults and service issues, and to keep You up-to-date with news about The Operator Services.
Further, The Operator reserves the right to use email to notify You of any eventual claims or violations related to Your use of The Operator Services, like claims referring to third party rights violations.
Subscriber Information
The Operator asks for Subscriber Information in order to verify Your identity and to provide The Operator Services. We use third party banking organisations and other providers of payment services to bill You for these services and we will, therefore, provide this billing provider with the necessary billing data.
Utilisation Data
Utilisation Data is automatically collected via the various systems. The Operator will erase Utilisation Data, or make the Utilisation Data anonymous, as soon as it is no longer needed for billing purposes or to fulfil applicable laws.
The Operator may also use information in aggregate form (so that no individual user is identified):
to build up marketing profiles
to aid strategic development
to manage our relationship with advertisers and
to audit Utilisation of the Website.
5. To whom does The Operator transfer My Personal Information?
Under no circumstances, except as provided below, will The Operator sell, trade, rent, transfer or disclose any Personal and/or Utilisation Data or private Communications Content to any third party without Your explicit permission, unless it is obliged to do so under applicable laws or by order of the competent authorities.
In order to provide You with The Operator Services You have requested, The Operator may sometimes, if necessary, share Your Personal and Utilisation Data with The Operator's Affiliates, carriers, partner service providers and/or agents and/or the third party banking organisation or other providers of billing/payment services.
The Operator will always require these third parties to take appropriate organisational and technical measures to protect Your Personal Data and Utilisation Data and to observe the relevant legislation. However, notwithstanding the above mentioned, in the event of a designated competent authority requesting The Operator or The Operator's local partner responsible towards such authority, to retain and provide Personal and/or Utilisation Data, or to install wire-tapping equipment in order to intercept communications, The Operator and/or its local partner will provide all necessary assistance and information to fulfil this request.
Given that the Internet is a global environment, using the Internet to collect and process personal data necessarily involves the transmission of data on an international basis. Therefore, by browsing the The Operator Websites and communicating electronically with us you acknowledge and agree that any information collected on the Website may be stored and processed in any country in which The Operator maintains facilities or uses services. In this regard, or for purposes of sharing or disclosing data in accordance with this article 5, The Operator reserves the right to transfer information outside of Your country. By using The Operator Services You consent to any such transfer of information outside of Your country.
As The Operator continues to develop its business, The Operator might sell or buy subsidiaries or business units. In such transactions as well as in the event The Operator or substantially all of its assets are acquired by a third party, Personal Information of The Operator users will generally be one of the transferred business assets. We reserve the right to include Your Personal Information, collected as an asset, in any such transfer to a third party.
6. How does The Operator protect My Personal Information?
We, The Operator, take appropriate organisational and technical measures to protect the Personal and Utilisation Data and do not store it longer than permitted or necessary to support Operator Services or as required under relevant legislation.
Your Personal and Utilisation Data can only be accessed by authorised personnel who need to have access to this data in order to be able to fulfil their given duties.
7. What are Cookies and how does The Operator use them?
The Operator uses so-called 'cookies' to collect information and to identify you when you visit the Website. Cookies are pieces of information, composed of as string of characters, that the Website transfers to Your hard disk through Your browser to enable the Website systems to recognise You and Your browser. They are needed by You when navigating the site i.e. for registering personalised settings. It does not have any intelligent functions and cannot, for example, run programmes or read files. It can however be read by the browser and the information can be sent to third parties for marketing statistics. Cookies also enable The Operator to gain information about the use of its Website and to enhance the Website accordingly to the preferences of the users.
The Help option on the toolbar of most browsers will tell You how to prevent Your browser from accepting new cookies, how to have the browser notify You when You receive a new cookie, or how to disable cookies altogether. Please bear in mind that some personalized services may not be available if You choose to disable cookies.
To find out more about the use of cookies go to http://www.cookiecentral.com
From time to time we may permit third party companies to set cookies on The Operator sites for research purposes.
8. How far does The Operator's responsibility extend?
The Website may contain links that will let You leave the Website and access another website. Linked websites are not under the control of The Operator and it is possible that these websites have a different privacy policy. The Privacy Statement applies solely to personal information that is acquired on the Website, so The Operator urges You to be careful when You enter any personal information online. The Operator accepts no responsibility or liability for these other websites.
Email in Comments is also outside of our control: The Operator integrated anti-spamming architecture helps to hide user information, however comments that are posted by you become public. Your email address and/or personal home page address may become available to third parties accessing this web site.
9. How long is My Personal Data kept by The Operator ?
The Operator will retain Your information for as long as is necessary to:
maintain applicable Operator services,
invoice to You Your use of the The Operator Services and to maintain records until the invoicing cannot be lawfully challenged and legal proceedings may no longer be pursued,
carry out Operator marketing activities,
comply with applicable legislation, regulatory requests and relevant orders from competent courts,
enforce our Terms, Policies and Conditions,
fulfil any of the other purposes detailed in this Privacy Statement.
10. Can this Privacy Statement be modified?
The Operator reserves the right to modify the provisions of this Privacy Statement if deemed necessary. We will inform You of these changes by publishing the revised Privacy Statement on this website. The revised Privacy Statement shall become effective within thirty (30) days of such publishing, unless You expressly accept the revised statement earlier by clicking on the accept button. You agree that the express acceptance by You, or Your continued use of the The Operator provided Services after the notice period of thirty (30) days, shall constitute Your acceptance of the Privacy Statement.
11. What rights do I have and how can I contact The Operator ?
We will remove you from our mailing list upon your request.
If You would like to exercise your right to view, correct, complete or remove Your Personal Data, please contact The Operator via the Contact Form or email. Within a reasonable period of time and upon verification of Your identity, The Operator will fulfil Your request, provided The Operator will not act contrary to applicable legislation by fulfilling Your request.